Statement by Hon. Dr Henry Kokofu, Special Envoy of the CVF Presidency of Ghana, on the Communique of the V20 Ministerial Dialogue X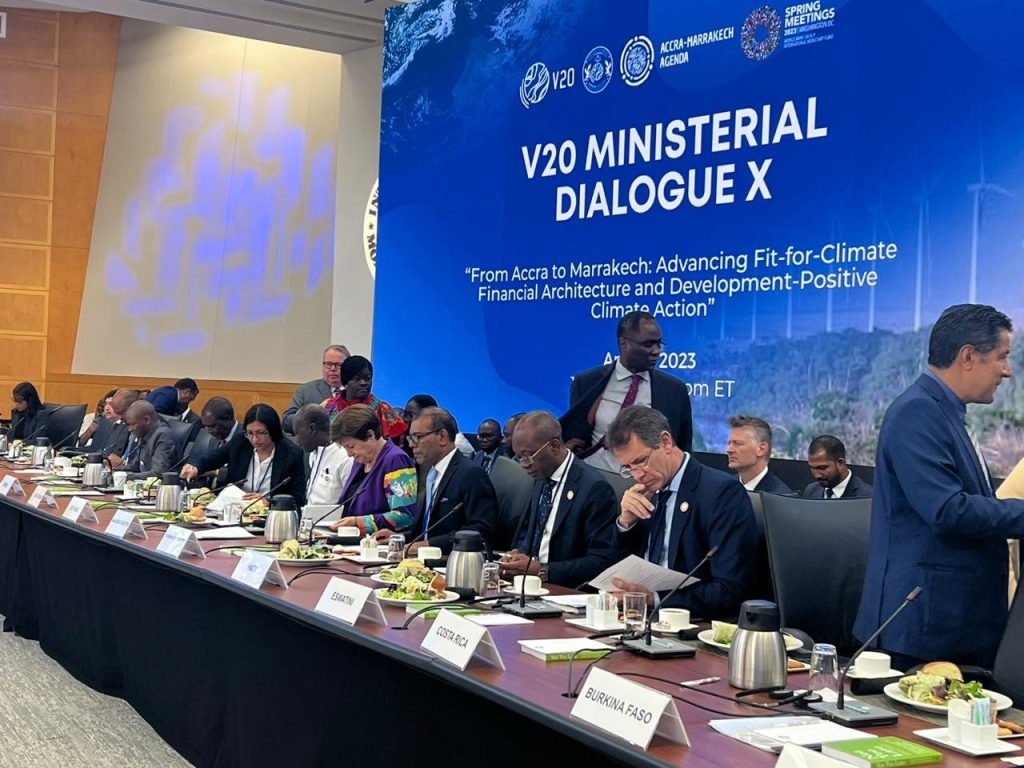 16 April 2023
As the climate and debt twin emergencies escalate, the CVF/V20 must step up both the urgency and ambition of our efforts. I therefore very much welcome the decision in today's V20 Ministerial Dialogue X, here at the IMF in Washington DC, for the CVF/V20 to spread its wings and immediately begin the process of establishing as an independent intergovernmental entity.
With this new-found independence we will be able to move forward more quickly, with a seat at the top tables, and make the voices heard of the 1.5 billion people living in the most climate vulnerable countries.
We are very grateful for the Secretariat hosting services provided by the Global Center for Adaptation over the last four years, and look forward to their assistance in the formal process of establishing a new independent Secretariat. Many of our governments are now working on Climate Prosperity Plans, and we will work to assist them in formulating how they can move forward to a clean energy future.
Most importantly, as we heard from passionate statements of many finance ministers from V20 nations today, we must urgently secure debt relief for the countries facing a crippling debt burden alongside the mounting damages from the climate crisis. We also plan on launching an ambitious program of debt-nature-climate swaps with full V20 assistance. With this in mind we move forward with renewed determination, as our membership of 58 countries continues to grow.